Six Municipalities & Eight Electoral Areas
The Fraser Valley Regional District is a local government that delivers over 100 separate services to just under 325,000 residents in the beautiful Fraser Valley. Our communities include eight unincorporated Electoral Areas as well as the municipalities of: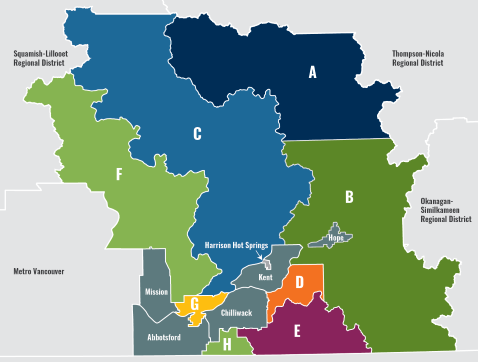 The FVRD is the third most populous regional district, one of 27 throughout the province of British Columbia. For more detailed information about the FVRD, please see Statistics.
The FVRD is governed by a 24 member Board with eight directors elected by Electoral Area residents and 16 appointed from municipal councils.