The purpose of Bylaw 1716 is to rezone 26793 Dogwood Valley Road from Agricultural 3 (AG-3) to Tourist Campground 2 (TCG-2) to allow for the development of a campground. 47 RV sites and 3 park model trailer sites are proposed.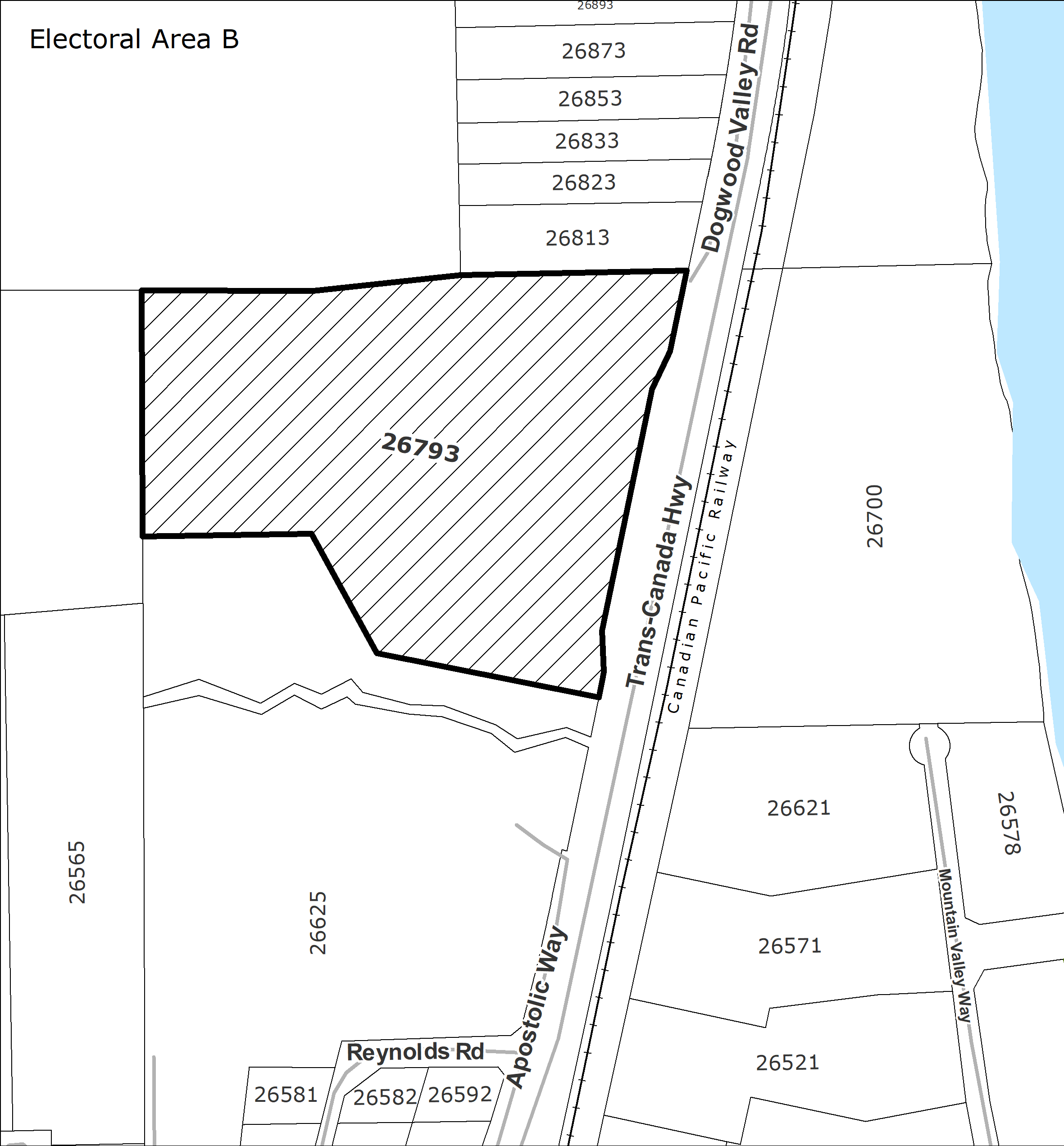 Public Hearing
Wednesday, November 29, 2023 @ 6:00 pm
Yale Community Centre
65050 Albert St, Yale, BC
Adjourned meetings may be resumed virtually.
View Bylaw
View copies of the bylaw and relevant documents online at fvrd.ca or at the FVRD Office, 45950 Cheam Avenue, Chilliwack, BC (8:30 am - 4:30 pm, Monday to Friday).
Submit Written Comments
Email: planning@fvrd.ca
Mail:
Planning Department
Fraser Valley Regional District
1-45950 Cheam Ave
Chilliwack, BC V2P 1N6
Submissions must be received no later than noon on November 29, 2023. All submissions will be entered into the public hearing record.