The central location of the recreation centre makes it a popular meeting place for both local and out-of-town groups. All rentals require insurance which is available for purchase through the recreation centre. All prices noted below include GST.
To book one of our facilities or learn more about renting our spaces, including our cancellation policy and requirements for insurance, Liquor License, and clean up, email us at leisure@fvrd.ca or call us at 604-869-2304.
Arena
We take pride in offering the best ice in BC! The arena features seven dressing rooms, a central sound system, and bleacher seating. When the ice is gone (May-August), the arena dry floor is available for rent.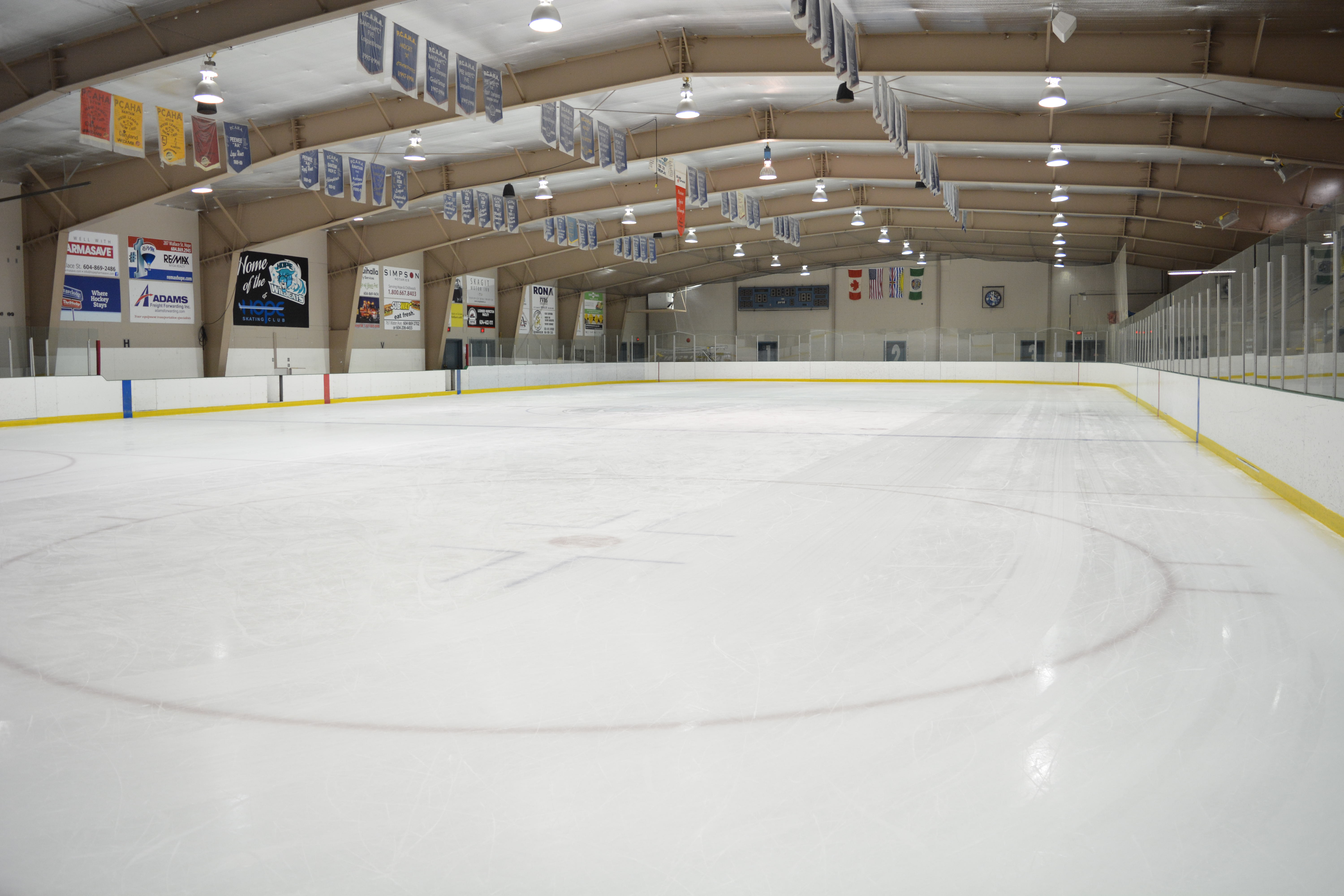 Ice Rental
Peak Time $162/hr**
Non-peak Time $153/hr**
Youth $74/hr
*Peak Time is Mon-Fri 3:00 pm - 10:00 pm & Sat-Sun 8:00 am - 10:00 pm
**Non-peak Time is Mon-Fri 10:00 am - 3:00 pm & Sat-Sun 10:00 pm - 8:00 am
Dry Floor Rental
Adult $41.50/hr
Youth $23/hr
Dan Sharrers Aquatic Centre
Our Aquatic Centre features a 25-metre lap pool with 1-metre and 3-metre diving boards, a leisure pool with spray features and a rapids channel. It also has a hot tub, sauna, and steam room, as well as large men's, women's, family and wheelchair-accessible changerooms.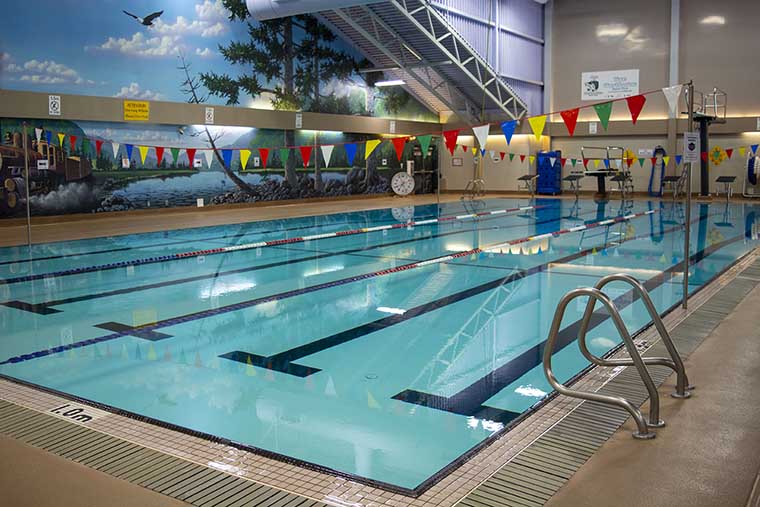 Rental Rates
Lane Rental $14/hr
Pool Rental $143.25/hr (includes 1 Lifeguard)
Conference Centre
With expansive mountain views and a wall of windows, this roomy meeting area is ideal for meetings and conferences and perfect for special events and weddings. It features a kitchenette, dance floor, central sound system, and high ceilings.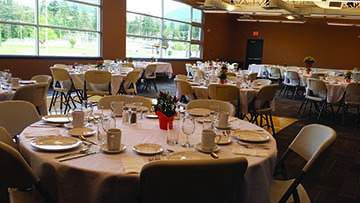 Rental Rates
Not-for-profit $64.75/hr (minimum 2 hours)
Commercial $83.25/hr (minimum 2 hours)
Day Rate $323.50 (maximum 10 hours)
Mezzanine
This versatile room serves as the main venue for most of the fitness classes offered by the recreation centre. It's also a fantastic meeting and event room featuring a mirrored wall, central sound system, breakout meeting room, and dimmable non-fluorescent lighting options.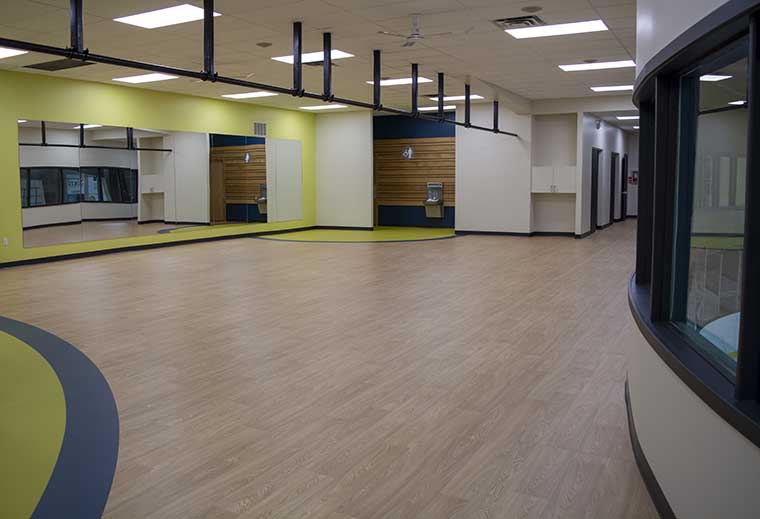 Rental Rates
Not-for-profit $29/hr
Commercial $45/hr
Day Rate $178.50/hr (maximum 10 hours)
Meeting Room
For smaller groups and board-style meetings, the meeting room at the recreation centre is ideal. Features include WiFi and a whiteboard. This room is attached to the Mezzanine and can be rented together for larger gatherings where private space is required.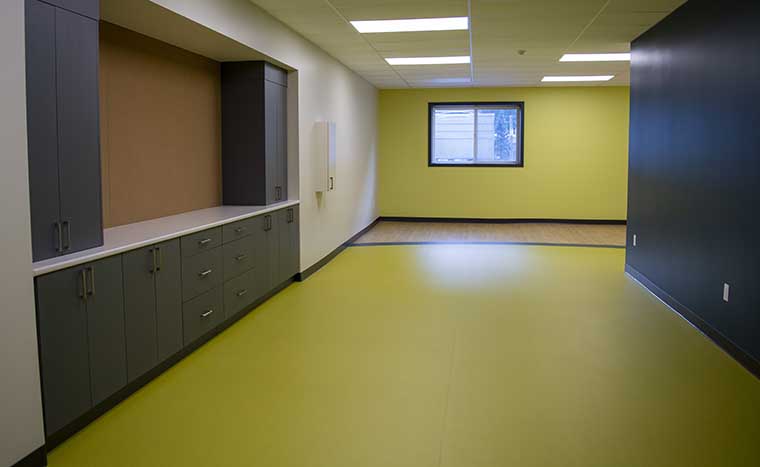 Rental Rates
Not-for-profit: $25.80/hr
Commercial: $28/hr
Day Rate $129 (maximum 10 hours)
LED Message Board
Our LED message board can help get your message out.
User Group Rates
Daily $18
Weekly $99
Monthly $360
Commercial Rates
Daily $20
Weekly $110
Monthly $400