Did you know that all dogs four months and older living in Abbotsford, Chilliwack, Harrison Hot Springs, Kent, and Mission must be licensed?
We all know that dogs sometimes run away. If your dog is wearing a licence it can be easily identified by Animal Control Officers and reunited with owners quickly. The fine for owning an unlicensed dog is $200.
If you have not previously licensed your dog you must apply for a licence online or in person at your local municipal hall or the FVRD office in Chilliwack at #1 - 45950 Cheam Ave.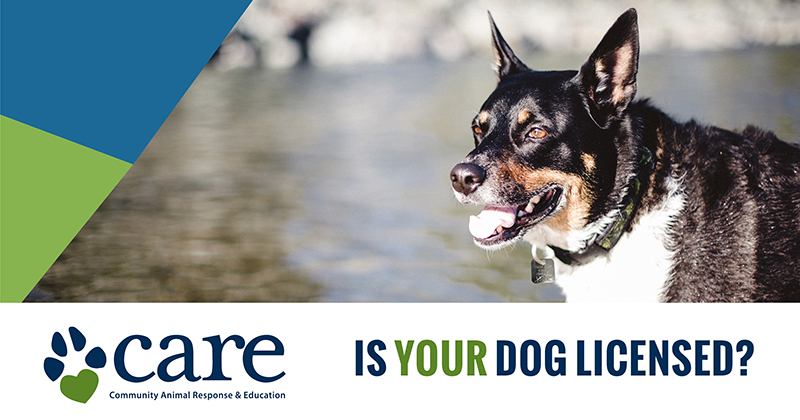 Dog owners should be aware that unlicensed dogs are subject to higher fees if they are picked up at large and they won't qualify for a free ride home from Animal Control. License your dog today and prevent the stress of not getting your dog home quickly.
Animal Control services are provided to these municipalities by the Fraser Valley Regional District (FVRD). Learn about CARE Centre services including pet adoption.
Get your dog licence online