Nestled in the North Cascade mountains, this area of rugged beauty is known as the Chilliwack River Valley. This diverse landscape provides many opportunities for a wide range of recreational activities.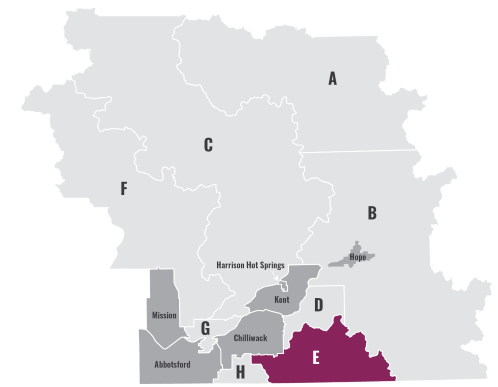 | | |
| --- | --- |
| Population (2021 Census) | 1,568 |
| Size | 652 km2 |
Electoral Area Director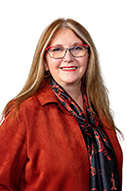 Director Patti MacAhonic
pmacahonic@fvrd.ca
Local Services
Area E Community Parks
Dyke Operations and Maintenance
Storm Drainage
Stop Illegal Dumping
We encourage people to explore this beautiful valley but ask that you help preserve and maintain this sensitive environment. Please follow the "pack in pack out" rule and dispose of any garbage properly. If you witness any illegal dumping, report it by calling 1-877-952-7277.
Community Cleanups
The Chilliwack River Valley community is committed to maintaining a pristine environment and many residents participate in community cleanups. If you'd like to organize a community cleanup in Area E, visit the City of Chilliwack's illegal dumping page to find out how they are supporting local groups with cleanup initiatives and how you can participate.